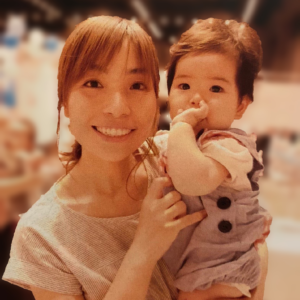 Mariko Ikeda
Direction/Production
I was born in 1980 and currently live in Yamaguchi Prefecture. I graduated from Waseda University's Faculty of Letters. I worked for 10 years in the editorial department of a local media company in Hiroshima, responsible for launching and managing owned media, implementing SEO strategies, and SNS promotion. I also worked on a wide range of paper-based media, including town information, corporate PR, brochure production, and ghostwriting essays. After working as a freelance editor and writer, I joined Libertas Co., Ltd. as a WEB director, specializing in making customers' appeal more understandable and visible. My recent interests include traditional Japanese clothing, local cuisine, literature, and sociology.
Liberta Inc.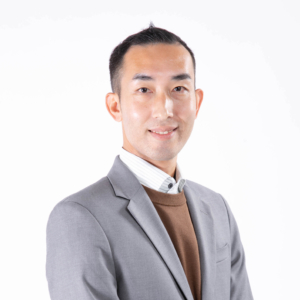 Tatsuhiko Akashi
Web Development/Web Engineering
I was born in Hita City, Oita Prefecture and have been involved in WordPress for over 10 years. I have worked as a freelance engineer and also have experience as an iPhone engineer. Currently, I am studying digital marketing to be able to contribute to clients' business.
■ Books ■
"Truly Understandable WordPress Textbook" (SB Creative)
"Video-based Beginner's Guide to Python from Scratch" (SB Creative)
Liberta Inc.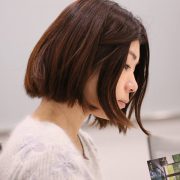 Taemi Kagawa
Writing/Direction/PR
From Hagi city, Yamaguchi prefecture. After working as a PR for automobile-related companies, turned into a writer in 2013. Writing a cafe guide, writing with a magazine or the web. Currently, it is active mainly on database site for advertising industry, company's owned media, learning information media. Utilizing the knowledge of public relations, it is also possible to create company press releases and press materials. Besides this, also engaged in public relations support of startup companies. Hobby is handmade. A mom in a private in one child.
Liberta Inc.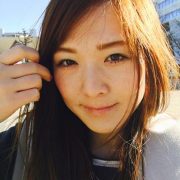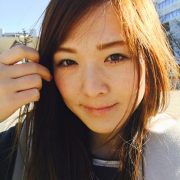 Rina Onodera
Writing/Direction
From Miyagi prefecture. After going through the occupation of marketing and promotion related in the IT and Game industry, became to the writer and editor. Currently works as the writer/editor for related with education, beauty media to interview and reports. Also working as a chief editor of parenting media. A template small citizen who loves cats, beer and grilled meat well.
Liberta Inc.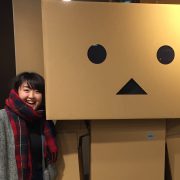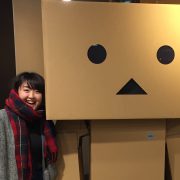 Aki Ishikawa
Writing
From Iwate prefecture. While working on freelance TV program editing, also acting as a writer mainly for gourmet articles. Hobby is traveling around the country and visiting art exhibitions. Always like eating ramen on a journey, Anyway, loves ramen
Liberta Inc.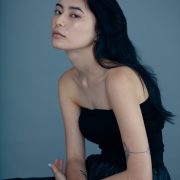 Yuko Sato
Translation/Interpretation/Model/Photography/Writing
Born in Russia / living in Tokyo. Has experience translating and interpreting Russian / English at companies such as NHK and Dentsu, and currently works on model, photographer, writer and so on. Like traveling and flying abroad every year. Hobbies are visiting art exhibitions, reading books and watching movies. My favorite book is Dostoevsky's "sin and punishment".
Liberta Inc.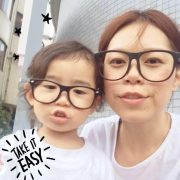 Rie Adachi
Design/UI/UX
Born in Kagoshima Prefecture / living in Tokyo. Web production, graphics, apps, clothings etc., also handles multi designer. Engaged in front end development and design for the leading IT companies such as Yahoo! JAPAN and Fuji Television, Governmental Affairs. Mam designer who loves designing and coding more than having breakfast and dinner. Wide site response, web site coding, WordPress construction. Also active as a writer on parenting media.
Liberta Inc.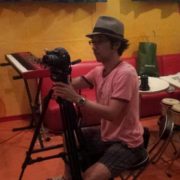 Daisuke Kurihara
Video
From Tokyo. After graduating from International Christian University in 1999, was a television program production company, was a director of terrestrial commercial television information and news programming, and was involved in film production and program production as an economic program reporter. 2002 Established Media Gate Japan Co., Ltd. Inauguration as a director. Involved in the production of internet video contents and media strategy of companies / politicians / organizations. 2009 - 2011 At the Graduate School of Interdisciplinary Information Studies of the University of Tokyo, writes a master's thesis on the practice of publicity and media strategy and community formation in elections, both in terms of media theory and political (election) research. (Master of Interdisciplinary Information Studies) 2015 Part-time lecturer of video production class at Kanda University of International establishment 2016 Sashimi Media Lab Co., Ltd. established. Two bases moved to Fujimi-machi, Nagano Prefecture. Planning and presiding several image information media such as Fujimi-cho local information media "sen-nin", news documentary media "rajomon".
Liberta Inc.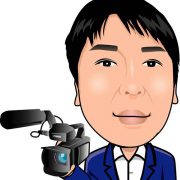 Sho Komatsu
Video/Photography/Writing
Video Director. Has skills from news and social to information, variety ,etc. Not only video but also still picture and writing of articles.
Liberta Inc.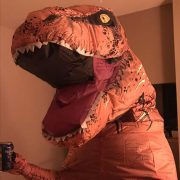 MARK
Engineering / Translation Partner
From San Jose, California, USA. Graduated from the University of California, Davis. Came to Japan in 2010 and is active in a number of Japanese leading companies. Has extensive development experience from server side to ad delivery platform, game distribution platform, application and HTML. Specialty languages are Objective-C, Java, Ruby.
Liberta Inc.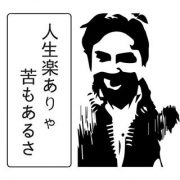 Romash Bhatt
Engineering/Translation
From India. Came to Japan when he was young. After graduating from Sophia University, engaged in a sales at advertising company. After that, opening a restaurant and running a travel company. Also developing a startup of his own inbound service as a programmer now.
Liberta Inc.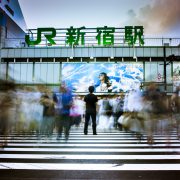 Yuya Okumura
Engineering
From Chiba Prefecture. Engineer who creates WEB applications, LP (landing page) and so on. Has experienced several engineering companies as an engineer and is now involved in the creation of EC sites and company sites. Specification language is Ruby. Main development with framework Rails. Knowledge about design, UI, UX is also available, making it possible to create a site from the user's point of view.
Liberta Inc.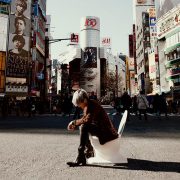 Yuki Nobuhara
Photography
Born in Hyogo Prefecture in 1993. Independence in 2012. Mainly deals advertising photographs.
Liberta Inc.